Web Application Development

Button Networks is a web development company with over a decade of experience in building successful B2B and B2C applications focusing on Data Analytics and Enterprise Systems.
We offer:
Front-End Applications Development
We analyse your requirements and build a trusted, visually rich user-product relationship to boost adoption and satisfaction. Our front-end team takes it from there to nail that ultimate user journey in code.
Modern UI matched to design mockups with pixel-perfect accuracy

A consistent UX across the entire application
Our UX/UI Process includes: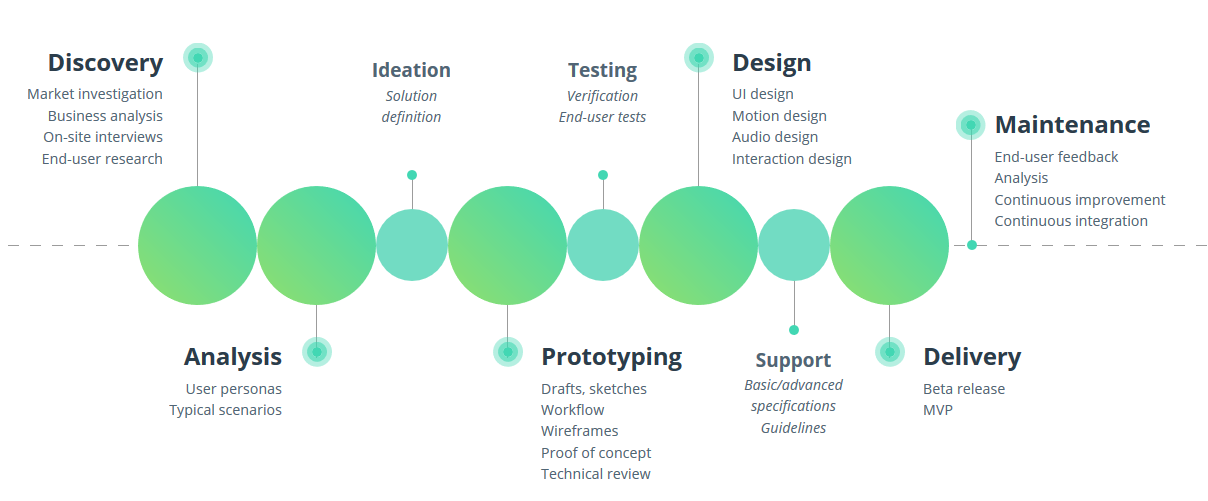 Back-Office Systems Development
Button Networks' architects and senior developer are able to design and develop back office applications that will manage and support your enterprise processes focusing on availability, robustness, and enhanced features.
Extensible architecture to accommodate future growth at scale

Interoperability with other 3rd party applications and services

Advanced data structures to provide actionable insights

State of the art security features to protect your users, processes, and data